Leadership, Communication and the Gift of Self-Awareness
Eric Fletcher offers us an insightful piece into how an awareness of self can help us focus more on others, and by doing so become better, more effective leaders. Here's an extract:
The Key To Self-Awareness
It sounds counter-intuitive; but self-awareness begins with a tenacious focus on others. It is the sum of strategic silence and intentional listening.
Wherever self-awareness is in short supply, mark it down – there is littl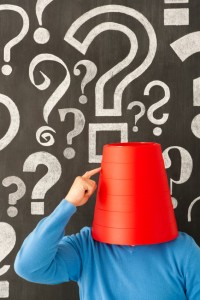 e listening, a lot of noise (because everyone wants/needs to be heard), and almost no real connecting.
Those that inspire us to listen are, themselves, tenacious listeners. To borrow words attributed to the thirteenth-century Saint Francis of Assisi, they do not seek so much to be understood, as to understand.
The byproduct of this brand of listening? An awareness that informs when one should speak, what should be offered, and how a message should be delivered in order to maximize communication.
One-off communiques can certainly connect. But leadership that inspires an individual, a team or a target audience to seek your message and hang on your words is borne of crystal clear self-awareness.
Click here to view original web page at www.marketingbrainfodder.com