European Medical Equipment Manufacturer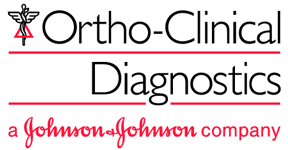 In this European subsidiary of a global healthcare organisation, many sales staff and product specialists were of long standing. They tended to wait for promotion opportunities, rather than taking initiative, assuming that long service and good performance in their current job should alone fit them for higher leadership roles.
The whole group needed to raise its game in understanding what the company required of them at the next level of leadership, and individuals had to learn to manage their personal performance and self-presentation to achieve progression. The situation caused stagnation and lack of fresh ideas in the group as a whole, as well as presenting a risk to effective succession planning.
How did we help?
A two-day offsite training event followed by three single days at 8-week intervals, with individual coaching throughout (our breakthrough Leadership Development programme):
introduced fundamental principles of leadership.
presented the realities of career progression for functional specialists in the company.
challenged individuals to assess and where appropriate alter their behaviour.
challenged each individual as to their willingness and ability to assume leadership and take leadership roles.
gave individuals the opportunity to create and see through a project to demonstrate newly learned leadership capability.
Personality and performance issues in the target group were surfaced and resolved. Though inexperienced in leadership and management, staff are now fully aware of the requirements of leaders in the company.
As a result, staff now behave as though they are already at the next level, coming up with solutions, not problems, and acquit themselves professionally. Some staff moved from 'good' to 'high potential' at appraisal.
Get In Touch
Learn more about our team here and how our expertise can help you and your team achieve these results.
Call us on 01865 881056 for an informal chat about how we can help.