Who are the people who will help you create a healthy organisation?
Leaders Lab was created out of a shared commitment to see people and organisations shine. We are leadership coaches, trainers and consultants. Our strength lies in our ability to blend individual and group coaching with extensive business experience.
Meet the team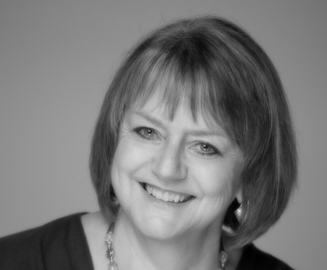 Kate Mercer
Director
More About Kate Mercer
Co-founder of Leaders Lab, Kate is an inspiring coach, facilitator and trainer who works with business leaders to create healthy organisations. Over 30 years she has helped individuals and teams to really get to grips with their organisation.
At Leaders Lab, Kate and her co-director Amanda focus on helping people to develop the skills and resources they need to do a great job. The results speak for themselves: improved communication, real teamwork and streamlined working practices.
An acclaimed public speaker, Kate has provided specialist organisation development and bespoke leadership programmes to businesses across the country. She is especially skilled at enabling clients to gain clarity about what they are accountable for delivering and to develop action plans which ensure they achieve their goals.
Kate is an author and renowned contributor of articles and blogs to industry publications. Her 2016 business book, A Buzz in the Building: How to build and lead a brilliant organisation, channels the straightforward principles she has refined over a lifetime of working in and consulting with large and small organisations. It takes her wide experience of leadership and addresses issues simply, practically and directly.
Today she remains at the forefront of change, helping companies re-shape their behavioural mindsets and organisation structures in line with goals and strategies.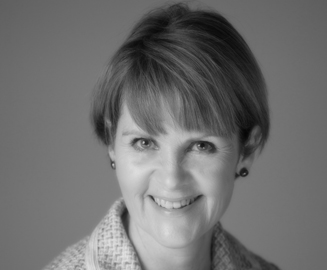 Amanda Baines
Director
More About Amanda Baines
Co-founder of Leaders Lab, Amanda is an experienced executive coach and leadership development specialist. She delivers outstanding results through her dynamic coaching, consultancy and facilitation, producing organisations which maximise everyone's potential and in which everyone plays to their strengths.
At Leaders Lab, Amanda and her co-director Kate have a real commitment to see people and organisations flourish, helping them to optimise their performance and develop the tools and resources needed to do a great job.
As well as her work in supporting CEOs to lead more effectively in an organisational context, Amanda's career has spanned high-level marketing roles for blue-chip companies and training other executive coaches. She was a member of the London Policy Forum during the 2012 London Mayoral Campaign.
Today she concentrates on supporting businesses to reach the next stage of their growth cycle. Amanda does this by creating accountable leadership, clearly defined roles and good communication within a healthy organisation culture. She helps individuals achieve their objectives, and works with organisations to develop a working culture that supports their strategy.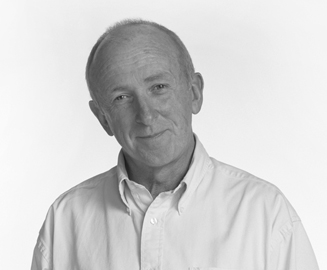 Gil Hilleard
Senior Consultant
More About Gil Hilleard
Gil spent the first 23 years of his career in a number of large national and multi-national companies in sales and talent management, after which he launched his own consultancy in 1987. Since then he has developed a reputation for facilitation, conflict resolution, and designing and implementing leading edge Change Management and Organisation Development initiatives.
He is also a specialist in client relationship management and cross-cultural collaboration. Gil has delivered international consulting initiatives in Africa, the Middle East and the Far East. He is a former Director of Be The Change in Business and founding Partner of Shine Consulting.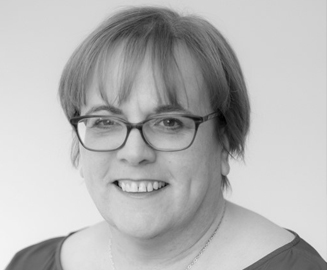 Jackie Fitzgerald
Consultant
More About Jackie Fitzgerald
Jackie is an experienced coach and mentor who specialises in helping senior executives develop their leadership and communication skills, improve their confidence and become more motivated.
Prior to becoming a coach, Jackie spent over 20 years working for blue chip multinationals and became an expert on the challenges of forming and running Joint Ventures.
Jackie is a Chartered Management Accountant and holds a Combined Honours degree in French and Spanish from King's College London. In 2014 she was awarded an MA in Coaching and Mentoring Practice by Oxford Brookes University. Her dissertation was 'An exploration of male self-confidence in the coaching context'. Jackie is also a frequent contributor to CGMA magazine, writing on leadership and management.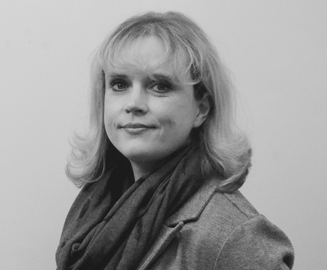 Rachel White
Marketing Co-ordinator
More About Rachel White
Rachel has been helping us market our business for the past few years, and her help is invaluable, both in steering our marketing efforts and in implementing our plans. We never have to ask her to do something twice; everything she writes and every task she carries out is done to an impeccable standard. It's great to know that our marketing is in such great hands, and to have someone on the team who adds value to everything she does.
Since childhood, words, and the right use of language, have been a passion for Rachel. She has worked in several different areas of business and a common thread has always been words and the creation of content. Rachel believes that for her to write about our business, it's really important to understand how it ticks. This philosophy, and the fact that she is a living embodiment of our company values, makes her a hugely valued member of our core team, and we trust her implicitly to write with our 'voice' and to help steer our thinking.