Executive Coaching
Would you like to be more effective as a leader?
Organisations across all sectors are faced with complexity and change at an increasingly rapid rate.
Leaders Lab one to one Executive Coaching is an effective and focused way to support you through the specific challenges you face.
With a results-focused approach, we work with you to transform your thinking and help you to:
make a noticeable improvement in your performance, both in your business and personal life
achieve long-term goals
provide fresh ideas and approaches to solving your business issues
increase your confidence and your assertiveness
manage your priorities and your time
create more effective and longer-lasting relationships with team members, colleagues, clients and partners
prepare for, and make the transition to, your next role
We recognise that you lead a busy life so our Executive Coaching programmes are based on confidential one to one meetings, planned around a manageable and flexible schedule.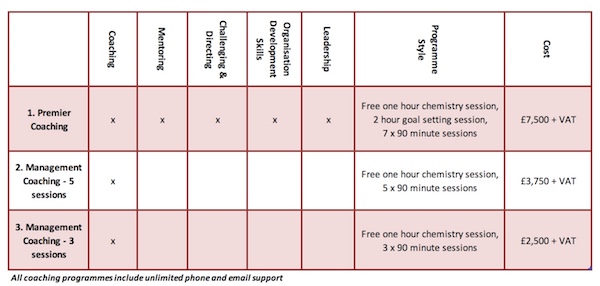 Find out more about the Leaders Lab Coaching & Mentoring Programmes which are aimed at senior executives and managers who want to achieve sustainable changes in their professional lives.
The coaching, training and consulting from Amanda and Kate have transformed the development of the culture of our organisation. A large body of our key middle to senior managers now exhibit real competence in management and leadership, and speak the same language.
Working with Amanda has hugely increased both my self-confidence and my confidence in our 'product'. This has had a significant impact on my success at generating new business. Over the past few months she has made me see what I already knew – but didn't know that I knew.
Get In Touch
Learn more about our team here and how our expertise can help you and your team achieve these results.
Call us on 01865 881056 for an informal chat about how we can help.